In this post, I will share my moment of bliss with you when hearing Vivaldi recomposed by Max Richter, Spring 1 for the first time.
Music is one of the most powerful healing methods that you can use to heal yourself anytime and anywhere.
In addition to this, according to Harvard Medical School, music therapy can:
aid pain relief
restore lost speech
improve invasive procedures
reduce the side effects of cancer therapy
improve the quality of life for dementia patients
Throwing yourself in this ocean called music, letting it embrace you, even drowning yourself in it, can lead to significant transformations in your health, mood, ways of seeing life, yourself, and others.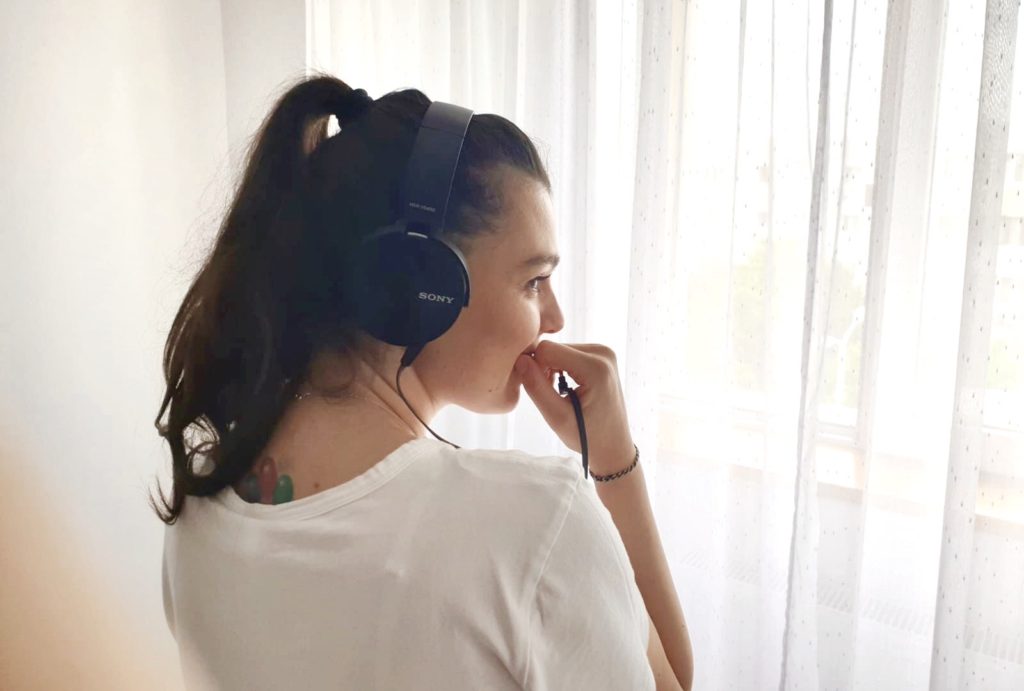 Music is your best friend when you experience sadness and is near you when you're having a good time. It softens your heart is lifting you. It even helps your plants grow faster and healthier.  
I adore experiencing the little musically surprises of life that come unannounced from time to time. Those that make your skin tremble, your heart beat faster, your mind standstill, and your eyes fill with tears of joy.
The other days I was playing with my son and listening to nicecream.FM. At one point, I was surprised to see myself captivated in a storm of overwhelming sensations that made the time stay steel for 3 minutes.
Instantly I started seeing in front of my eyes how flowers blossom, how trees are playing with life, and time dancing with wind in the soft embrace of the sky.
I was feeling the blood rousing throw my veins and my chest opening like a flower. Moments like this, are pure bliss making my life incredibly rich, healing my heart, and shifting my mind.
        ∴ Bliss, pure bliss ∴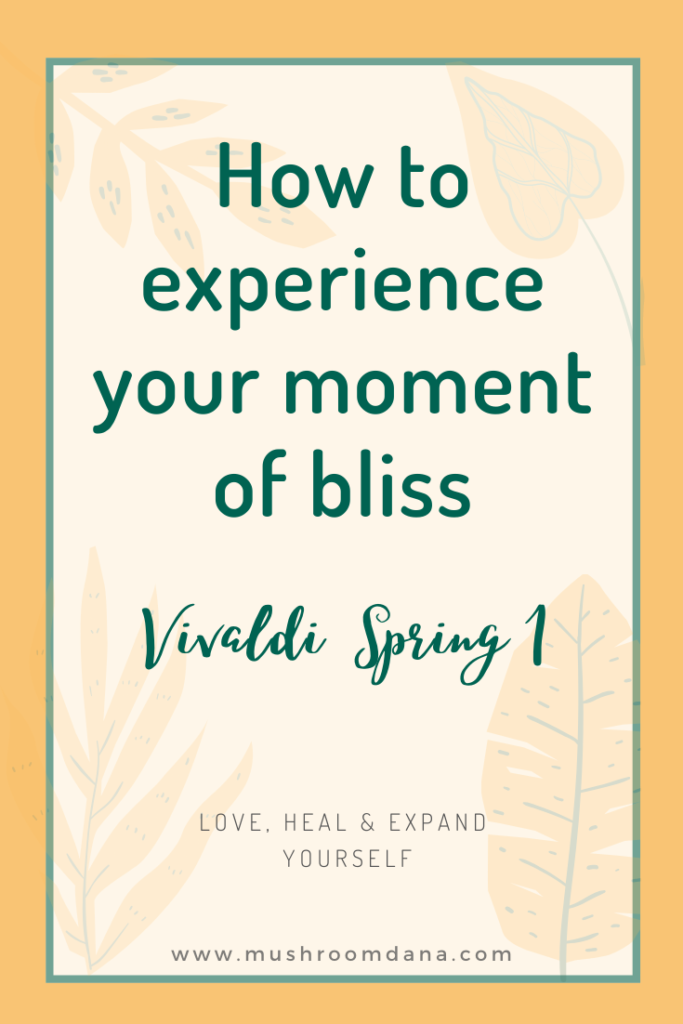 When moments like this appear, I mostly do some things that are maximising my experience. Here's how you can experience your moment of bliss:
set the volume a little bit lowered then usual,
enough to still hear the music clearly
breath deeply
lower your shoulders
close your eyes or look at the sky
let the music tinkle your skin
let the music enter your heart
enjoy the grace that follows                                                                                 
Finally, I hope you had a magical experience. If you liked Vivaldi recomposed by Max Richter, Spring 1 go ahead and listen to the recomposing of all 4 Seasons. 
I'm very curious to read how was your experience, so please share it with me below.