I have always liked bamboo plants and the products made from them. I think it's such a beautiful and unique plant. After I started researching how we can live a more sustainable life, I discovered that bamboo has so many properties which I did not know before. Now I'm just in love with it.
The journey to a more sustainable and eco-friendly life is a process that takes time and is made with little but consistent steps. Nowadays, it's easier to have a cosy home and also care for the environment. We just need to see where we can make a few changes.
So If you've wondered how to start, the answer is very simple – start with stuff you use every day. For example, you can replace your plastic toothbrush with a biodegradable bamboo toothbrush.
More about Bamboo
There are many products made of bamboo, ranging from household items, clothing, cosmetics or jewellery and ending with buildings. There is even bamboo honey – the possibilities are endless.
​​As a material, bamboo is much more efficient than wood – it grows more quickly, requires little water, and doesn't require any pesticides.
Bamboo is one of the most eco-friendly plants. It is a super sustainable alternative due to its naturally renewing properties:
anti-fungal

hardwearing

anti-bacterial

earth-friendly

odour resistant

100% biodegradable

helps rebuild eroded soil

regrows to its adult plant size in 3 to 5 years

produces 35% more oxygen than similar plants

requires far less water than similar plants (e.g. cotton)
Due to the fact that the production is more cost-effective than other similar materials, the items made from bamboo are much cheaper.
Also, bamboo forests are extremely valuable to the environment. They lower carbon levels, produce oxygen, control soil erosion, provide organic material, and conserve biodiversity. Isn't it easy to fall in love with it?
So, if you need a little inspiration, here are some examples of bamboo products that we use every day for a more minimal and low waste home.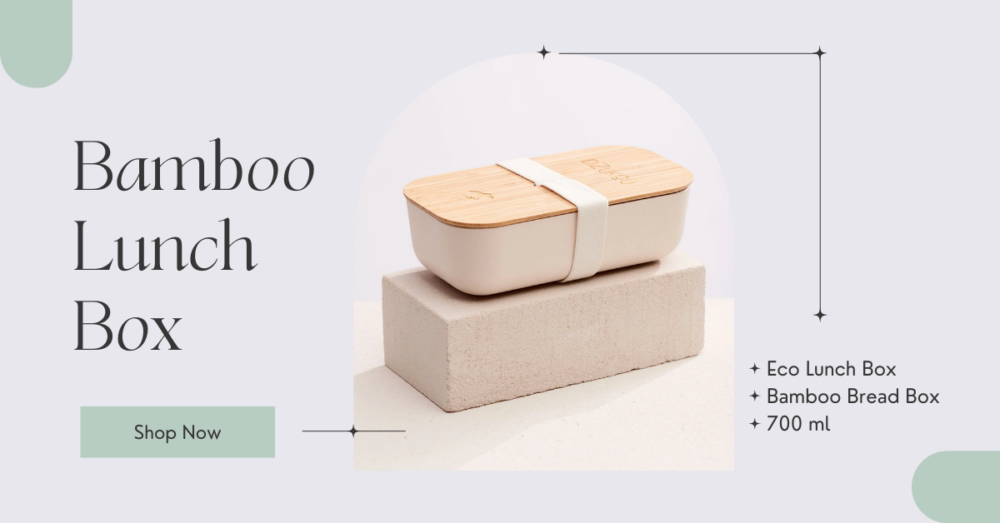 1. Bamboo (electric) Toothbrush
I think the first bamboo product I bought was a bamboo toothbrush. Recently, we discovered an electric bamboo toothbrush that totally changed everything. Christian and I are super excited about them. 
They are made with compostable bamboo heads and plant-based bristles and are a true revolution for those who want more powerful teeth clean.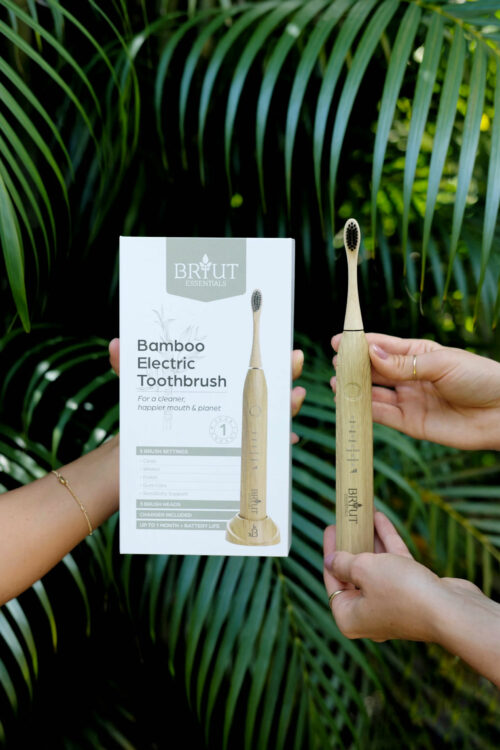 2. Breakfast Board made of Bamboo
We changed the plastic mats with these beautiful personalised bamboo boards that make our meals more joyful and lovely.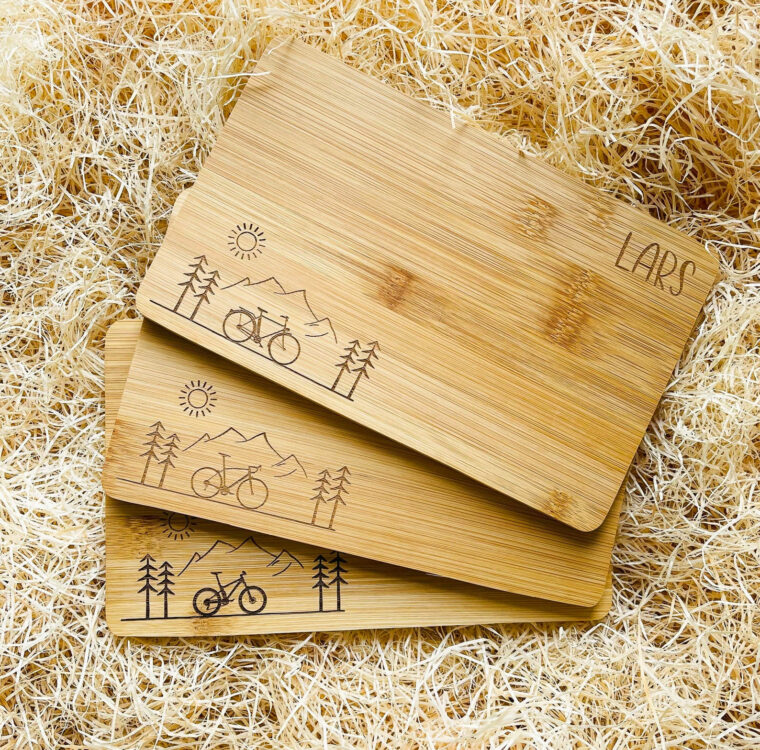 3. Exfoliating Body Brush
Dry brushing clears pores in the exfoliation process. It also helps to detoxify the skin by increasing blood circulation and promoting lymph drainage. 
In the beginning, dry brushing your skin can feel a bit rough, but after a few brushes, your body starts to relax and to enjoy this healthy and beneficial pre-bath habit. My body loves it every time.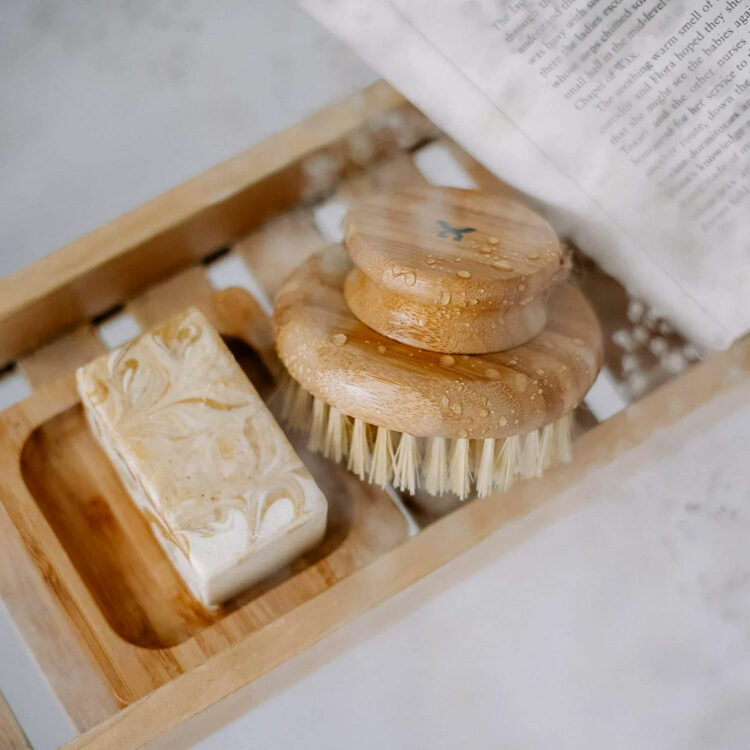 4. Bamboo Wooden Laptop Stand 
I spend a lot of time on the computer due to the nature of my work. Last year, I had some shoulder problems due to an incorrect position in front of the computer, so I started investing more in things that could help me be more comfortable when working.  
One of these things is this bamboo laptop stand that gives me a more ergonomic viewing height. I chose this model because it has a beautiful design, is ultra-lightweight, easy to use and easy to carry with me when I'm working remotely.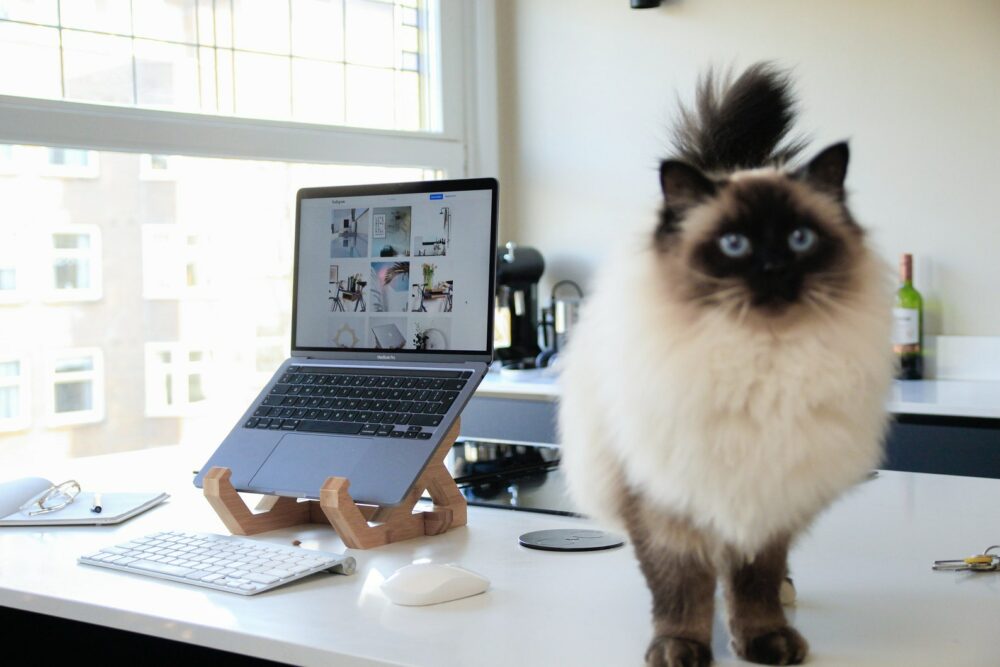 5. Japanese Bamboo Wind Chime 
I like to use different objects that can help me go deeper and have a more profound experience in my meditation practice. For example, I started using the sounds of chimes a year ago and each time I hear them, a feeling of peace and gratitude runs through my whole body.
These chakra healing wind chimes are specially created with sound healing frequencies to heal a specific chakra and are also made from bamboo.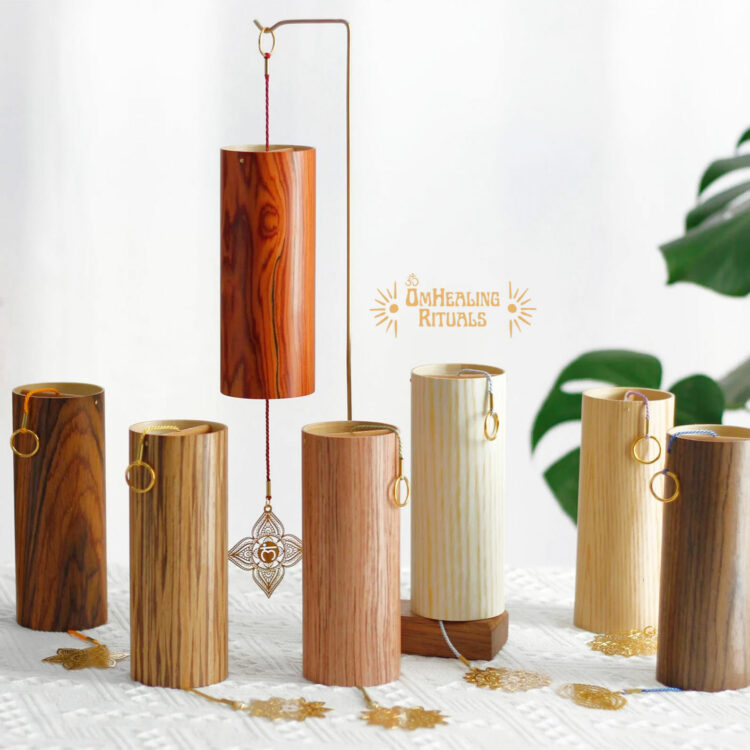 6. Montessori Wooden Toddler Knife and Cutting Board
An important aspect of kids' development is teaching them to be independent. We noticed Arun's interest in helping us in the kitchen, so we bought him this Montessori wooden knife for his birthday. Since then, he always cuts his fruits by himself and enjoys the process every time. 
It is very important when you encourage independence in our kids but take into account the child's age so they don't handle tasks above their age. Each age has its freedoms and limitations.
7. Bamboo Side Lamp
I have had this lamp for six years now, I brought it with me from Romania when I moved to Denmark, and I still enjoy it every single time I use it.  Each time I turn on the light in the bedroom, a sense of peace and cosiness surrounds me. The light it emits is perfect for relaxation and peace of mind. I adore it.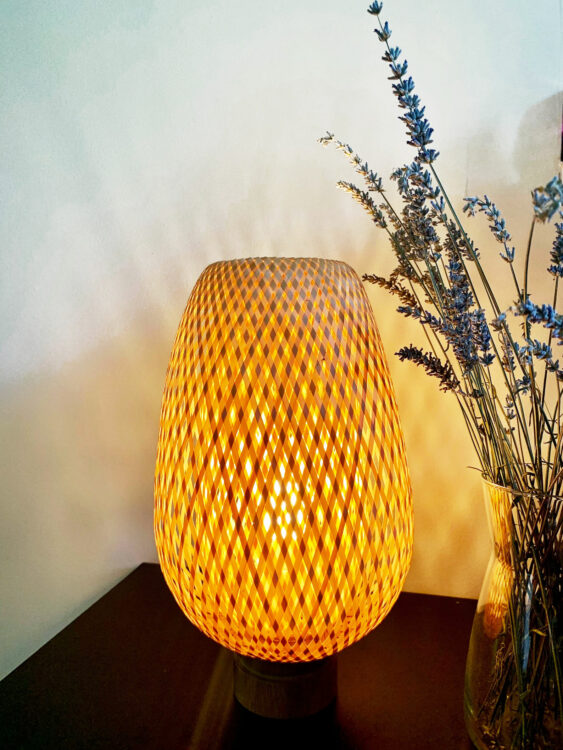 8. Reusable Cotton Rounds with a Bamboo Jar  
I use make-up occasionally, but I still clean my face at the end of each day. It's incredible how much dust can stick to our faces daily. These reusable cotton rounds are so soft to touch and the jar looks lovely in my bathroom.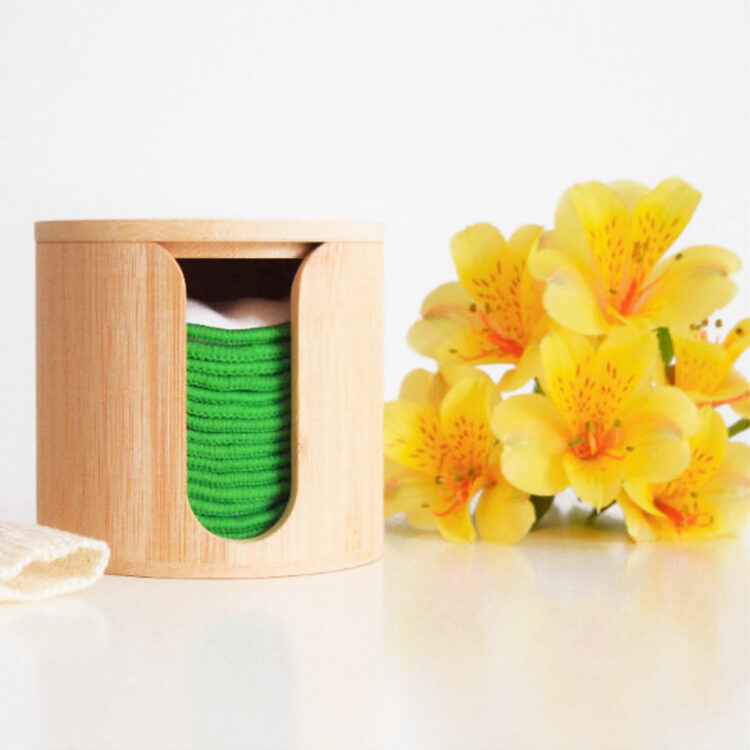 9. Dynamic Copper-Nail
Meditating on dynamic nail boards can improve emotional and physical strength, focus and overall wellness. According to Chinese and Indian Ayurveda medicines, feet and hands have hundreds of acupressure points responsible for energy flow, relaxation, and the entire body's health.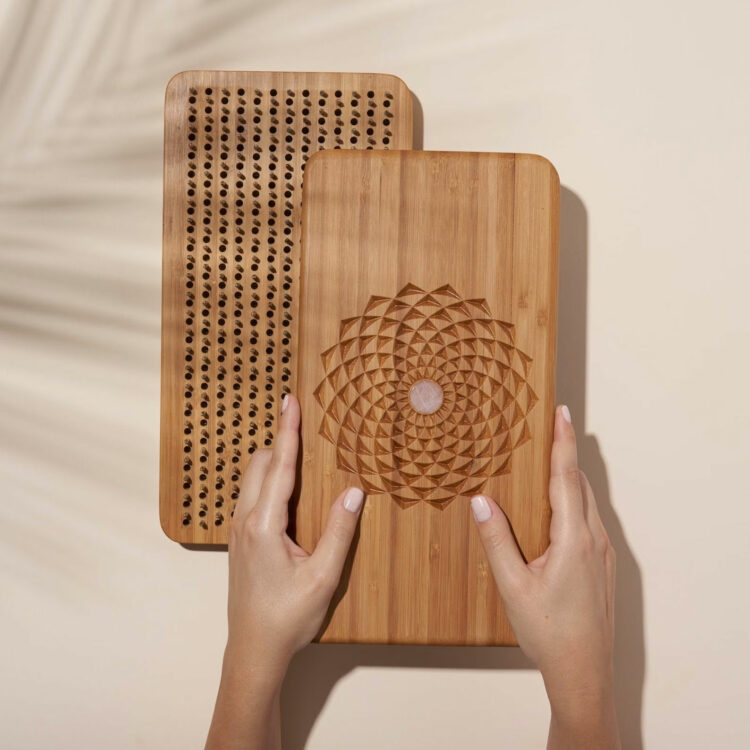 10. Wall hanging Baskets
I use these baskets in our bedroom as support for flowers, on the balcony for lights to make the balcony cozier, in the bathroom to store my brushes and hair ties and in the kitchen for towels. The colour and beautiful design make them fit everywhere with style.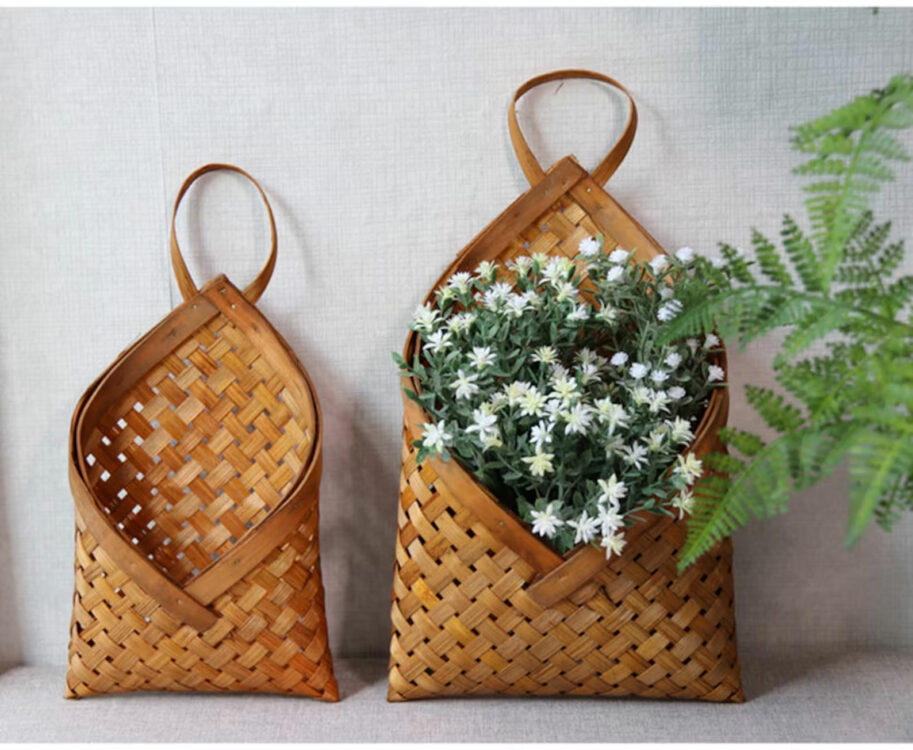 11. Organic Bamboo Bed Sheet set 
Sleep is an essential part of our well-being. It's the time we regenerate the most. 
I discovered the organic bamboo bed sheets recently and we are so pleased with them. They are made from 100% premium and organic bamboo fibre and are insatiably soft, cooling and moisturizing. Me and Christian love to tuck into them for a sweet and quality sleep. 
The fabrics are Oeko-Tex certified for chemical safety and tested in an SGS lab for antibacterial properties.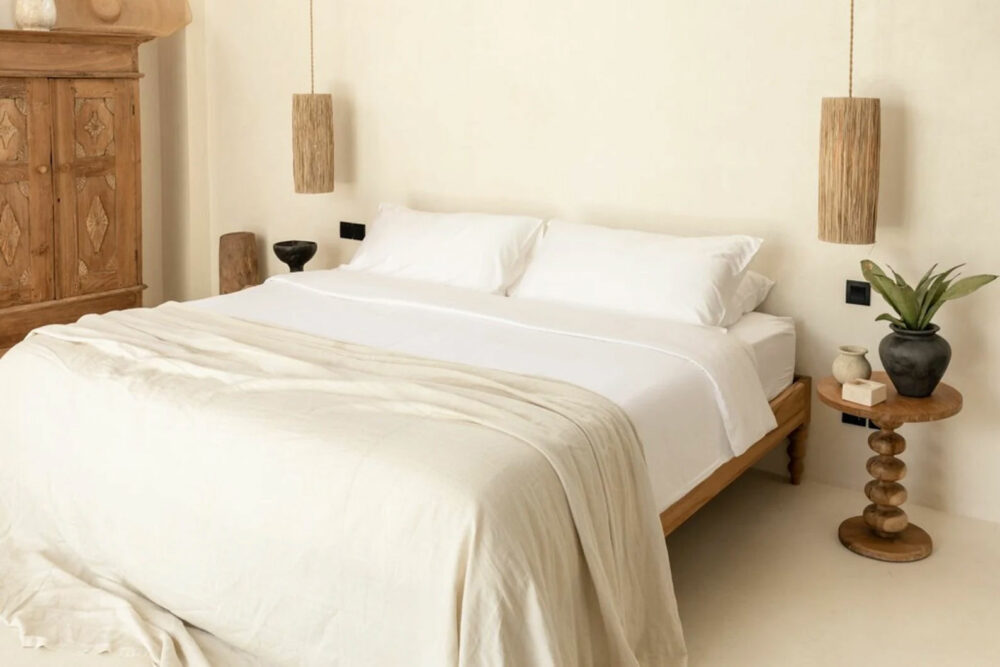 12. Natural Bamboo Drinking Cup
Our daily smoothies look lovely and taste so good in these bamboo drinking cups. Arun is the biggest fan of them because they are easy to use and feel so fine to touch.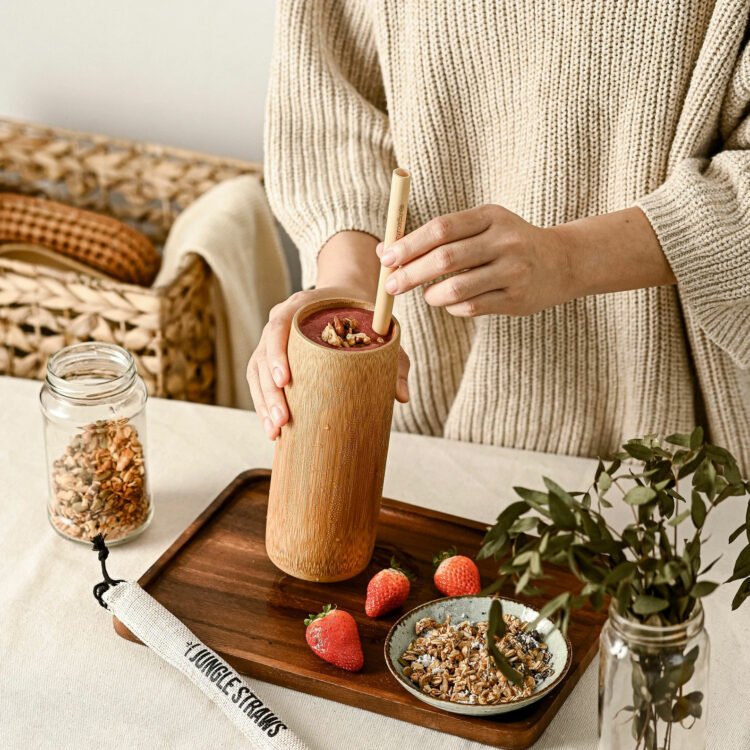 13. Bamboo Suction Plate + Bamboo Suction Bowl + Spoon + Bib 
We couldn't opt for a more suitable dining set for Arun. They are made from beautiful bamboo, kinder to the planet and nicer for little hands to touch, easy to wash and resistant to shocks. We all know how children love to experiment and that can be professional quality controllers.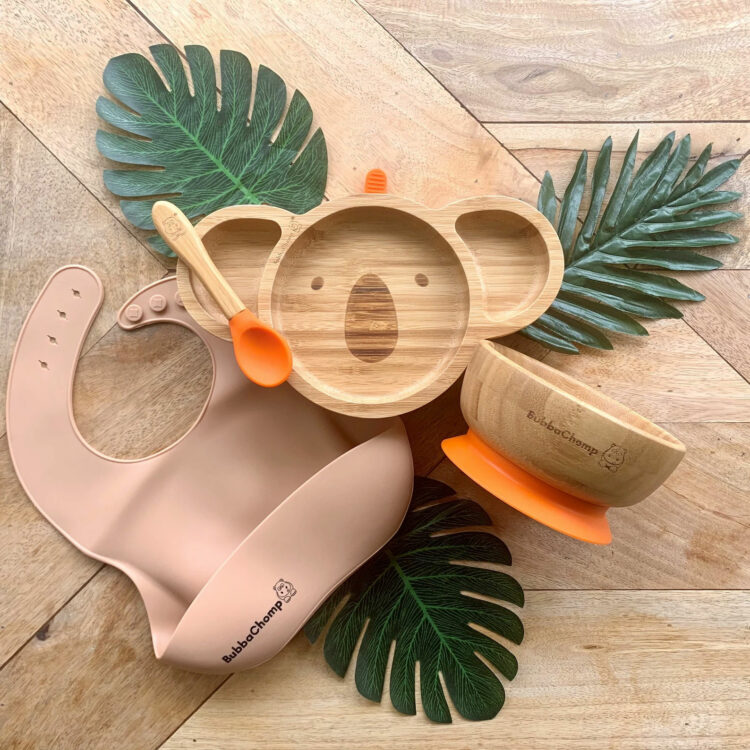 Final Words
Now more than ever, it's easier to find products that are affordable and made from sustainable materials that are good for our health and also have respect for this wonderful planet we live on. We can all make a difference and create a greener world today by switching to sustainable bamboo products and we can always start with little steps.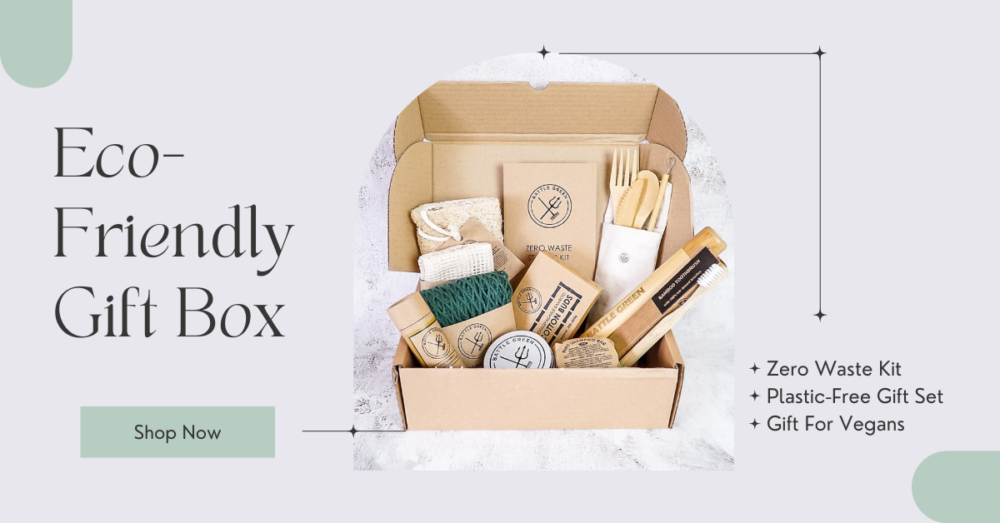 How are you contributing to a healthier ecosystem? Share your thoughts with this community. We are more than willing to find out new ways in which we can improve the quality of our lives. 
Remember to love yourself,