Hello, ladies, these past days I was very busy with a new playful project I was thinking about for a very long time. A balcony makeover into a toddler playground. We used the balcony as a storage space, but uninvited things kept popping up from time to time, so it became quite unpleasant. Therefore, we decided to transform one of our balconies into a playing space for Arun to spend as much time outside as possible.
I managed to do everything in 5 hours, and it was worth every minute. I enjoyed playing with all the materials and making the balcony a playful space.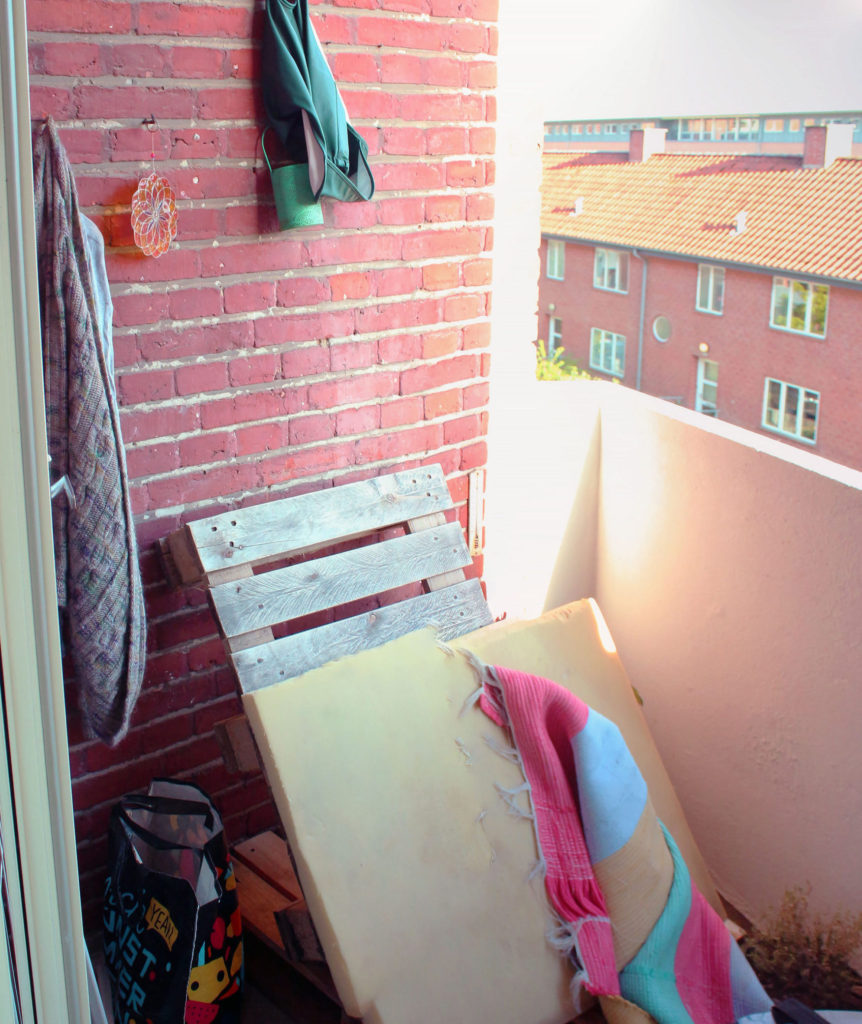 Interior design is one of my old passions. I love decorating, searching for ideas, mixing textures, and playing with light. It gives me new perspectives. It calms me and exercises my imagination.
One of the most important things when decorating is the colour pallet. Establish at the beginning three primary colours you want to use and stick with. In my balcony, the walls are from brick, so I decided to use the same red tone when choosing the floor. I used floor decking for outdoor from Ikea because it can be easily framed and is also affordable. I wanted to bring also some colour to be more playful, so I opted for blue and green.
The pillows bring a plus of comfort and cosiness and plants to bring nature closer and make the place alive. For kids, it is crucial to have plants around them. Besides cleaning the air around them, being near plants teaches kids to respect nature and every living being. 
I got some of my inspirations from Kelly Wearstler, I recently saw an online course of hers on Masterclass. I warmly recommend it.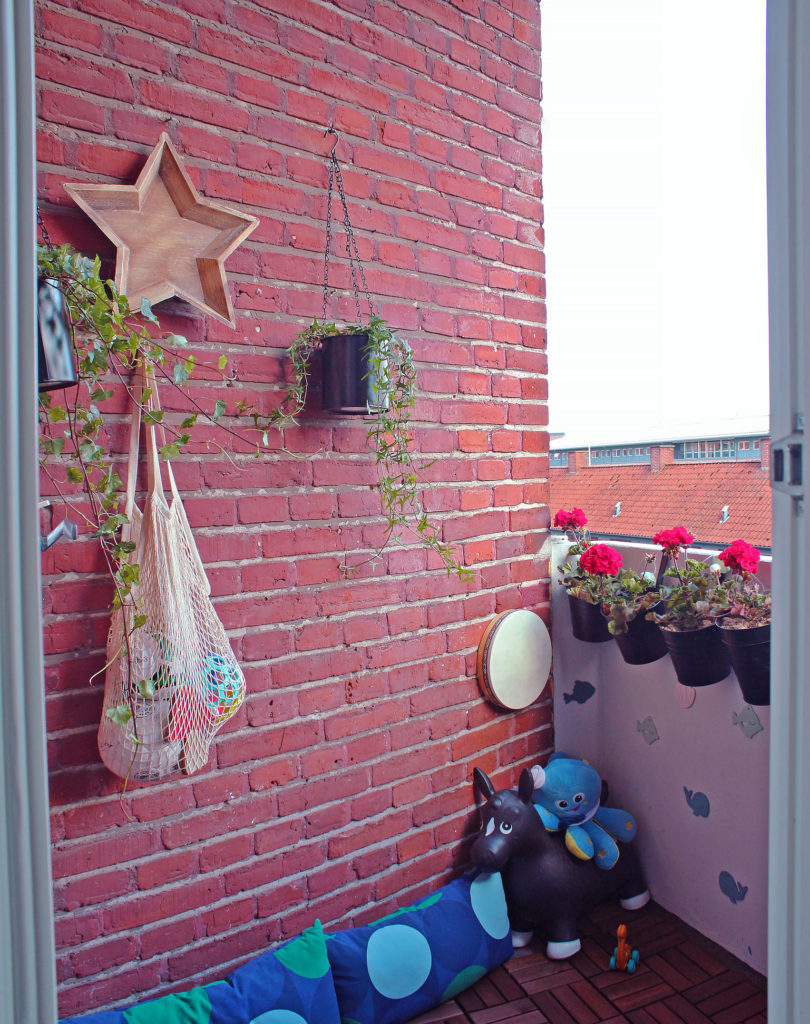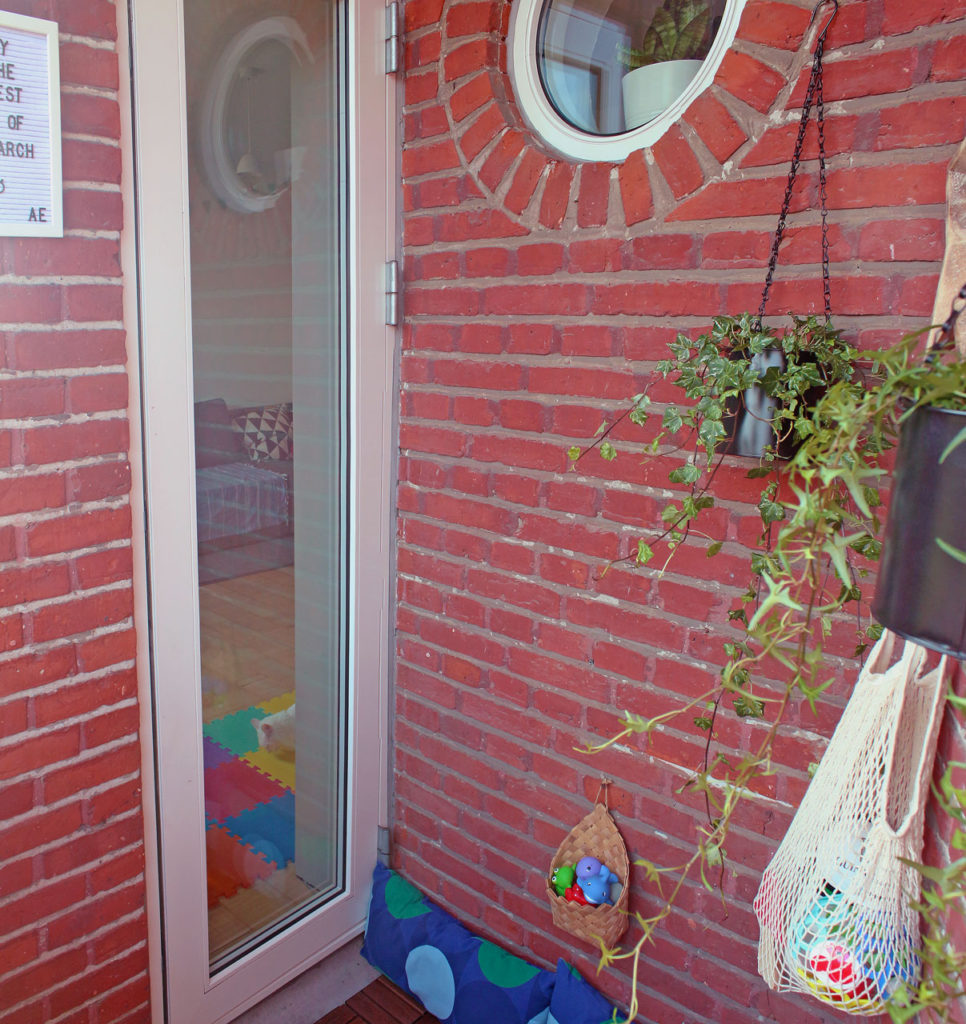 The biggest challenges I had with this project was the shape of the balcony, irregular, and the size, one square meter. However, I think we managed to do a pretty good job. The floor from Ikea helped a lot because it can be easily placed depending on the space you have at your disposal.
I bought from a local store some wood figurines that I glued on the wall to stimulate Arun's creativity. I didn't go for stickers because they can wet and untie. Finally, I placed some of Arun toys on the balcony, and that was it.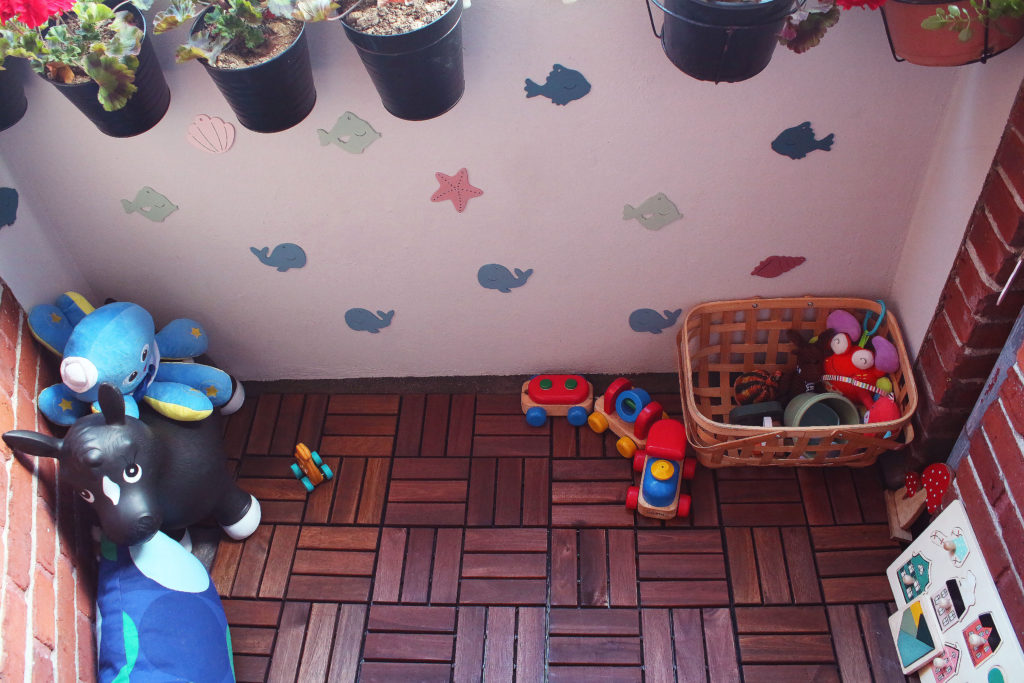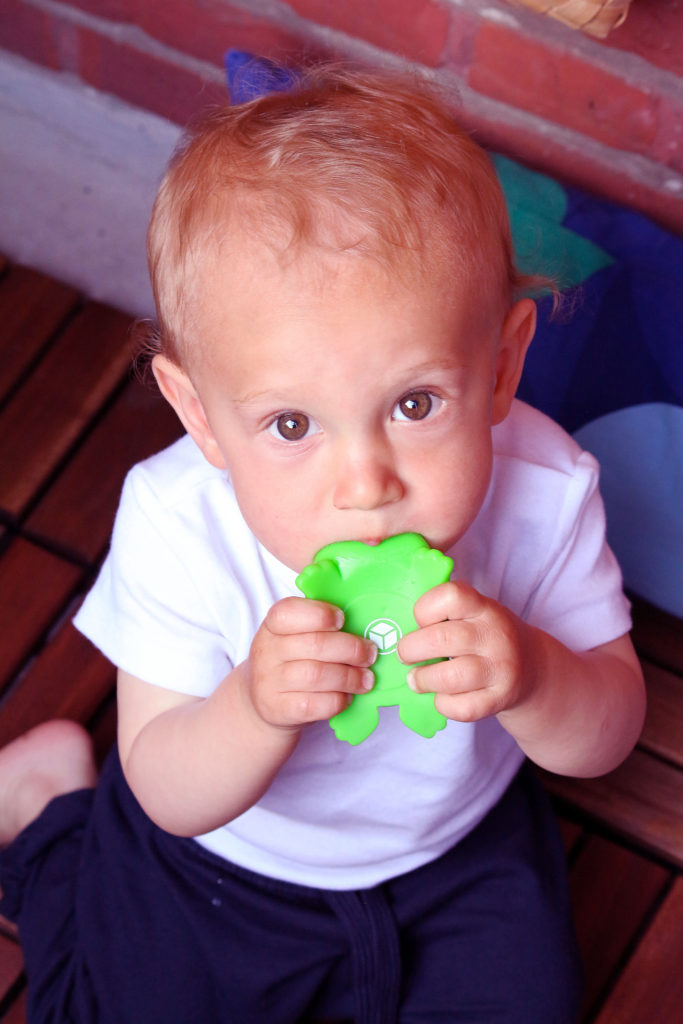 It was an excellent decision to transform this little balcony into a playing area. Arun enjoys every moment spent there playing and talking with his toys and almost forgetting about us. I hope you found inspiration in this post and encouraged you to arrange a playing space for your kid, and if you have some tips or ideas, please share them with us. We will love to know what you did to create a playing area for your kid. 
Love yourself,