Last year, in this period, I was preparing my bag for the hospital, now I'm making my first vegan birthday cake for Arun's birthday.  
These days I was thinking about what to do for his anniversary and what kind of cake should I make so that he can also enjoy it. After doing some research and finding different ideas, I decided to try a Matcha no-bake cheesecake. I've found a recipe and I've adapted it a little bit for my taste. 
I like letting myself go with the flow when I'm cooking, experimenting, and bringing a personal touch. We are all different; what is sweet for me may not be for you. That's why I encourage people to be creative and apply their special touch in the things they do. If you decide to make this recipe, dare and spicy it up with your style.
This recipe is vegan, but I will also write the non-vegan version of it. I consider that everyone knows best what products to eat or when is the moment to choose a conscious approach in the diet.
MATCHA BIRTHDAY CAKE RECIPE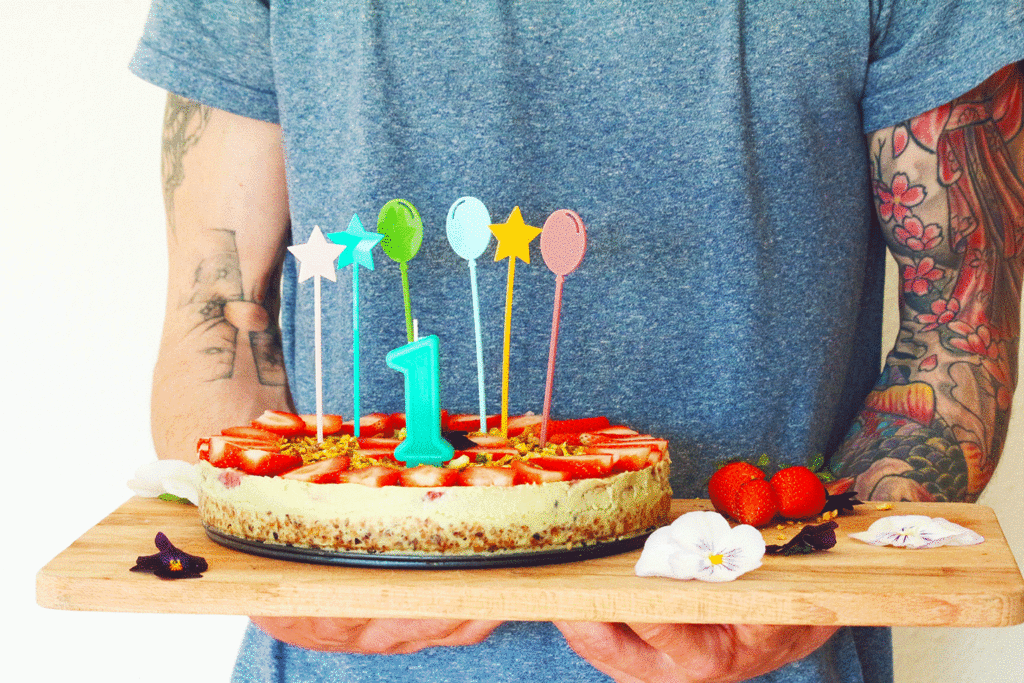 Yield: 1 (24 cm) tart
Prep Time: 30 min
Refrigeration time: 5 hours
Total Time: 5 hours & 30 min
Crust
2 cups of almonds and walnuts or any nuts of your choice
1/2 cup pecan nuts
1 spoon of coconut oil
3 spoons of coconut flakes
4 teaspoons of raw cacao nibs
3 spoons of almond milk (or any milk of your choice)
1 tablespoon of maple syrup or honey

keep in mind that honey is not vegan and not recommended for babies under two years
you can consider the cup something around 250 ml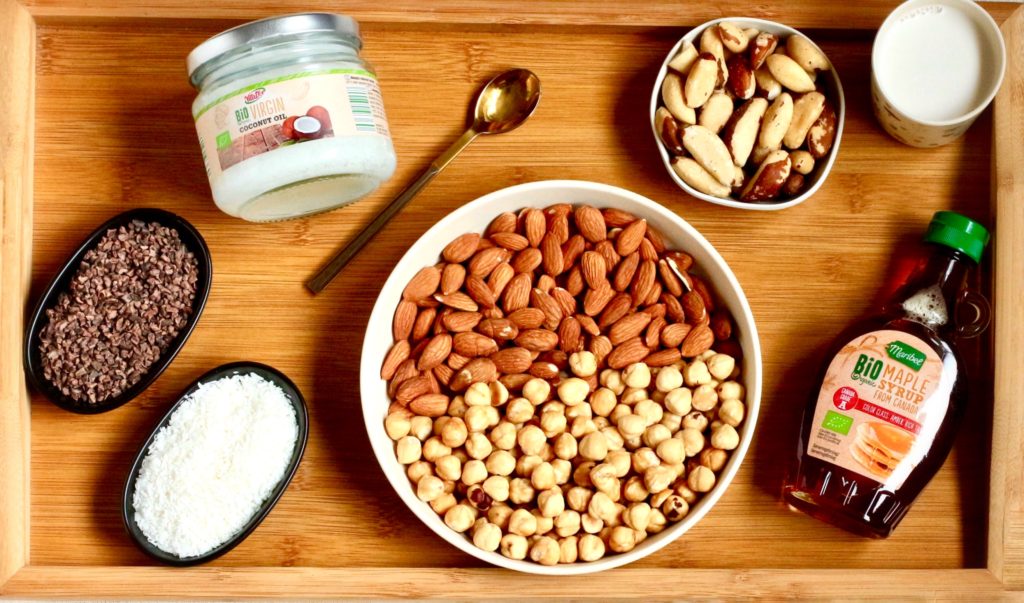 First roast the nuts in the oven until they turn golden, about 13 minutes at 180°C. When they're ready, take them out from the oven and let them cool for about 10 minutes.
Meanwhile, you can melt the coconut oil in a pan together with the coconut flakes, raw cacao nibs, almond milk, and the maple syrup.
After cooling, put the nuts in a food processor (if you don't have one use a mortar) and crush them, not powder. Next, add the cacao mixture, and blend them up. When they are all combined, pour the whole mixture into a springform pan, press it, and set in the fridge.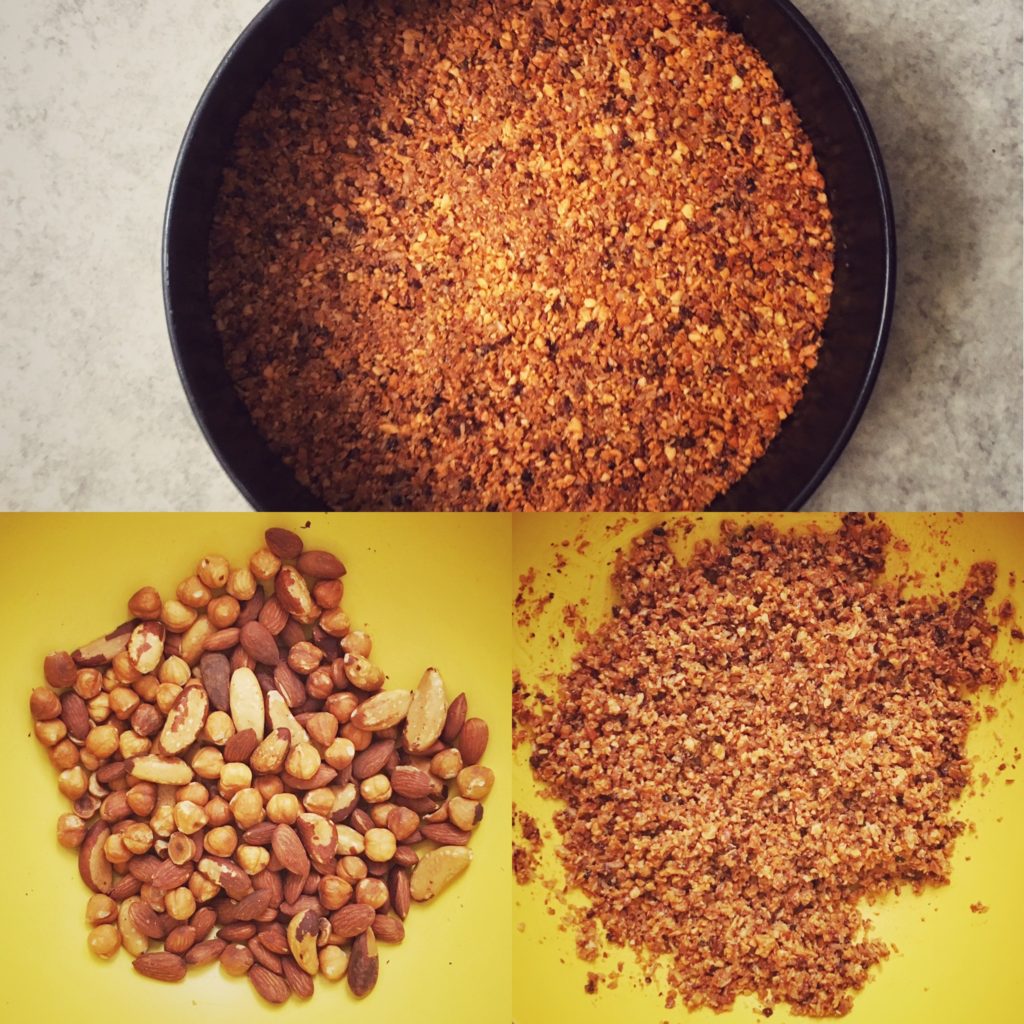 Filing
2 cans of coconut milk
4 spoons coconut butter (or typical butter)
1 vanilla pond
4 spoons Maple Syrup or honey
1 spoon Matcha Powder
1 spoon agar-agar (or gelatine)
2 cups of cut strawberries (I placed the fruits on a paper towel to absorb the extra water)

keep in mind that honey is not vegan and not recommended for babies under two years
you can consider the cup something around 250 ml
In a pan, mix the coconut milk with butter, maple syrup, and the seeds from the vanilla pond and let them warm up on low heat. After 4 minutes, add the Matcha powder and whisk until it forms a smooth consistency.
When everything starts to boil, add the agar-agar and let it on the cooker for 2 more minutes while stirring constantly. Then let the cream cool for 10 minutes while mixing it from time to time to not form lumps.
In the end, slowly add the strawberries and pour the mixture over the crust. Set in the fridge for 5 hours, or let it overnight.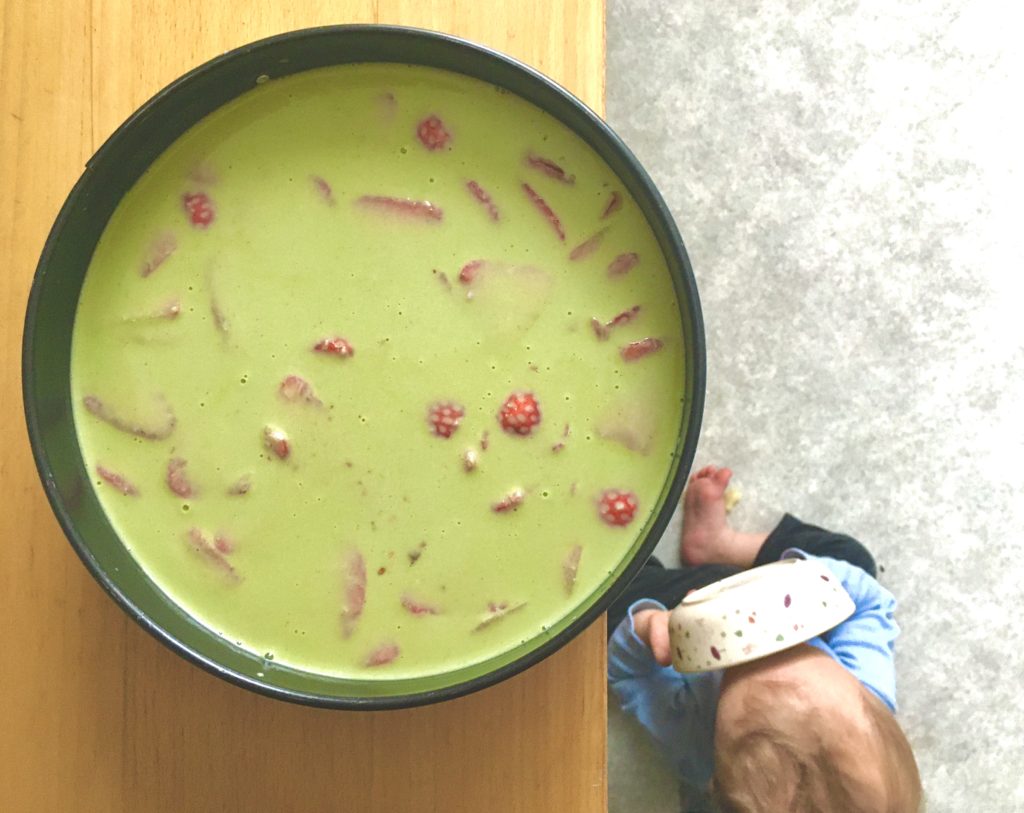 Optional garnishes
strawberries
edible flowers
pistachio
I love decoration in every possible form, so I couldn't wait to get to the final part of making this birthday cake. I decided to garnish this Matcha cheesecake with strawberries, edible flowers, and crushed pistachio, but you can choose whatever inspires you.  
The decoration I did it before the serving, and it took me about 10 minutes to finish it.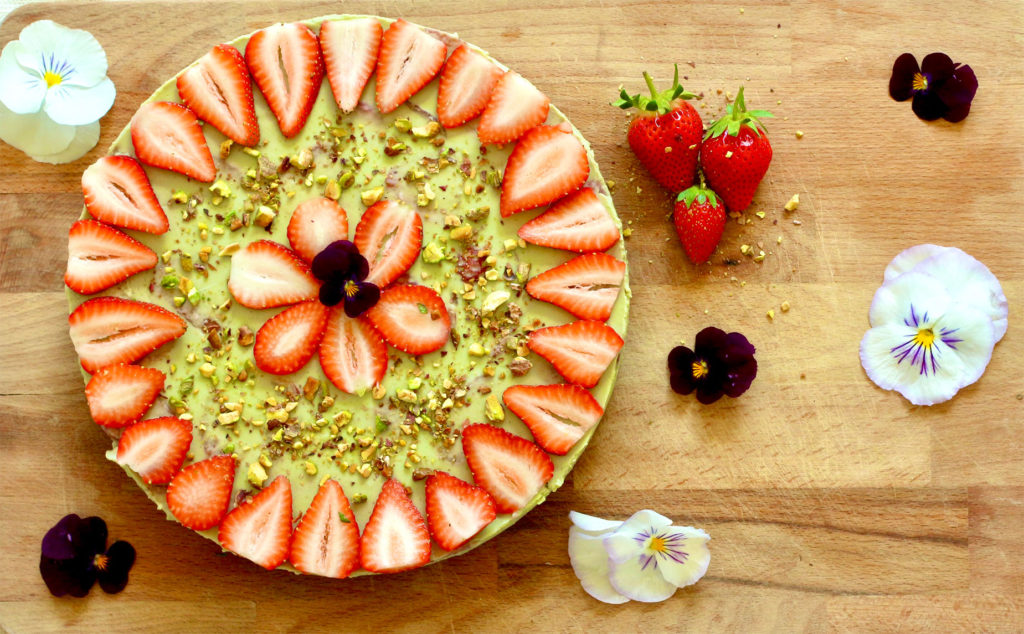 I think it was quite easy to make it; the taste was balanced and extremely delicious; we all enjoyed every piece of it.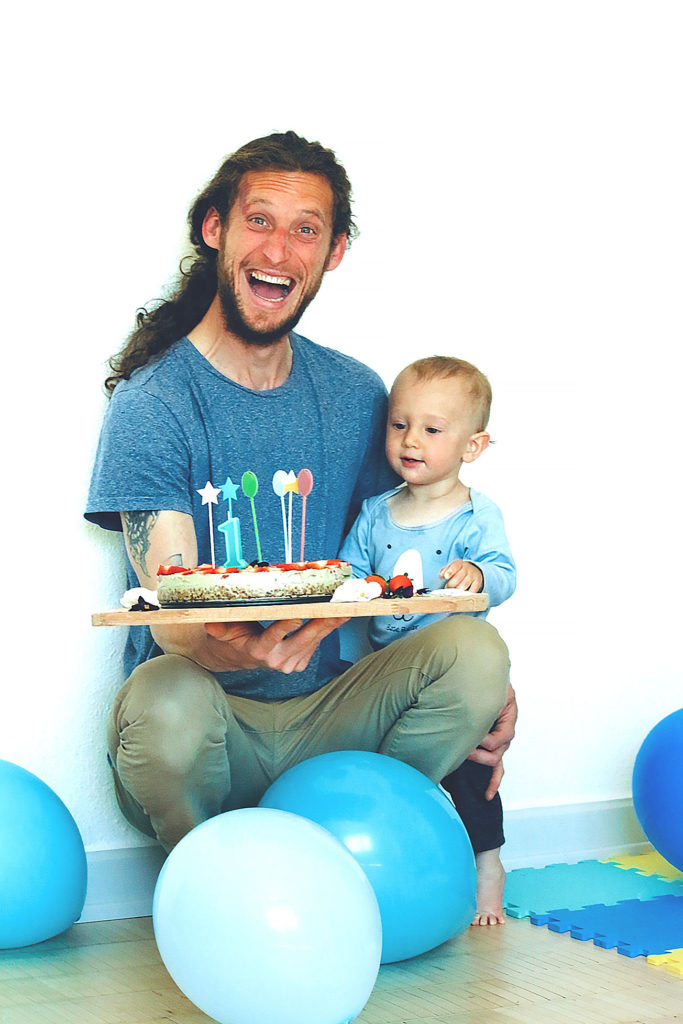 If you decide to give it a try to this Matcha birthday cake, please tell me how it went and what you added as your personal touch, in the comment box below. I'm very curious to know your thoughts.
Hugs for the soul