It's not a secret. I love mushrooms — eating them, growing them, drawing them, taking pictures of them, and especially mushroom picking. I have always been attracted to them.
Fungi sustain life on our planet. Did you know that fungi contribute to the nutrients in the soil as they recycle carbon, minerals and nutrients, making the soil richer and sharing the nutrients with other plants? Or that mushrooms help our bodies to take in more nutrients and vitamins from the other foods we eat?
Yes, there are so many ways in which the fungi influence our lives that we don't know or talk about. 
Anyway, putting aside my love and admiration for the Fungi Kingdom and coming back to the topic, we held our family tradition of going into the forest and searching for mushrooms every year in September. This is our third year of this tradition and Arun has started to have a more active part in searching for mushrooms. 
We believe that the best way to discover and understand the world is by experimenting with what the world has to offer. This is an essential pillar in Arun's development for Christian and me, and we do our best to create as many opportunities to nourish this aspect.
Benefits of Outdoor Play
Being in nature lets children have open access to fresh air and lots of space to run around. It promotes a connection to nature and a love for the environment. Arun is definitely an outside kid. He is much happier and more cooperative when he is outdoors than indoors. 
Physical Development & Health. Playing outside improves motor skills, lowers the body mass index, enhances muscle strength, provides sensory stimuli, increases vitamin D levels, improves eyesight, reduces the risk of bone disease and strengthens the immune system.
Social Development Benefits. Greater self-awareness, increased openness with parents and caregivers, improved peer-to-peer relationships, and appreciation for the environment.
Emotional Development Benefits. Children who play outside develop a sense of independence, and they use all of the five senses to learn and explore. Creates opportunities for awe and wonder, builds imagination, teaches responsibility, provides regulation sensory input for the nervous system and improves short term memory.
Intellectual Development. In this aspect, it can be seen as an improvement in cognitive skills. There are many opportunities to take risks, make choices and initiate learning for themselves.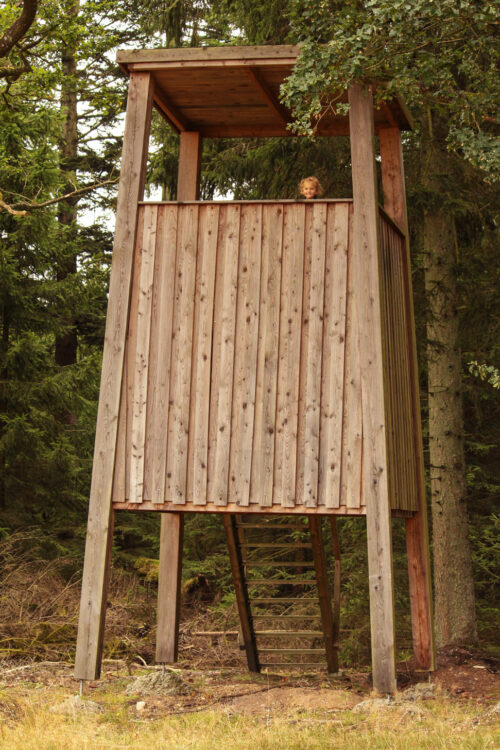 Mushroom picking with a toddler
When I was little, around 3 – 5 years old, I was going with my father to the park near our block to find mushrooms. I remember the grass being tall and wet, the soil was muddy and the smell was so intense. It smelled of forest. To this day, that is one of my favourite smells. Then, every time I found a mushroom, I felt so much joy. Now, at 35, I feel the same. I feel so blessed to be able to still experience these kinds of moments.
Once you open the door to mushrooms in your life, it's impossible not to love them. Christian went once on a mushroom picking with me when we got together and that was it. He loved it so much that now, he organises our adventures and also cooks the mushrooms we harvest. I could never wish for a better partner in life than him. 
This year, Arun began to understand what we were doing in the forest and involved himself in the search. Where last year, he slept most of the time in the baby carrier. 
We showed him what a Pay Boletus looked like and after this, he went on his own search. Soon, he was pointing to us at every mushroom he saw. Even the poisonous ones. He didn't seem to care about this aspect. He was just thrilled about his discoveries and happy that he was helping us. 
Yet, this was good for the pictures because he found a few beautiful mushrooms that I managed to photograph. Thus, we made an excellent team. I feel that we will have a lot of fun in the following years.
What you need for mushroom picking is:
a

 knife 

to harvest the mushrooms 

a brush for cleaning

a little bag or basket for your little one so he can carry his mushrooms

an identification app. It's best to find one that is local so it can be more specific. I use Shroomi – Danske Svampe.

mushroom picking
Important Note 
Mushrooms are the beautiful, delicate, bumpy 'fruiting body' we see growing out of the ground or wood. They are the reproductive structures of fungi. Fungi is the entire organism. Therefore, all mushrooms are also fungi, but not all fungi produce mushrooms.

Please, use a knife to cut off the fruit bodies (mushrooms) where they join the ground (or whatever they are growing from) so you don't damage the delicate mycelium below.

Allow the mushroom to mature to a point where it has distributed most of its spores.

If possible, in the beginning, go with someone who you know has experience with wild mushrooms. If you are not sure about a mushroom you have found, don't force your luck. Instead, take a picture or pick it and do your research about it. 

Discover, photograph and collect mushrooms 
The pictures are from several expeditions we made. Unfortunately, we didn't synchronise too well with the weather this year, so we went several times to find mushrooms.
On one occasion, we brought Luna with us, our cat. In the beginning, she was a little confused because it was her first time in the forest. But she quickly adjusted and began to explore.
I hope you enjoy the pictures and that they will inspire you to go with your little one on a mushroom adventure. Be sure to download the free file I have attached to this blog post. You can print it and let your kido find the mushrooms based on the pictures. It will involve him more in the process.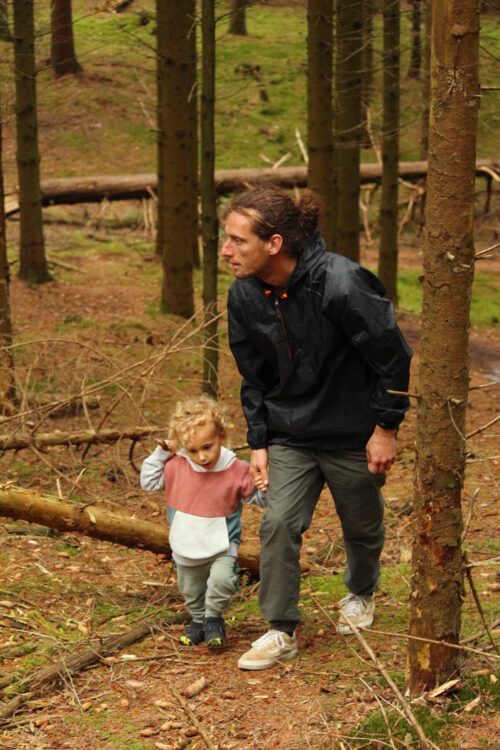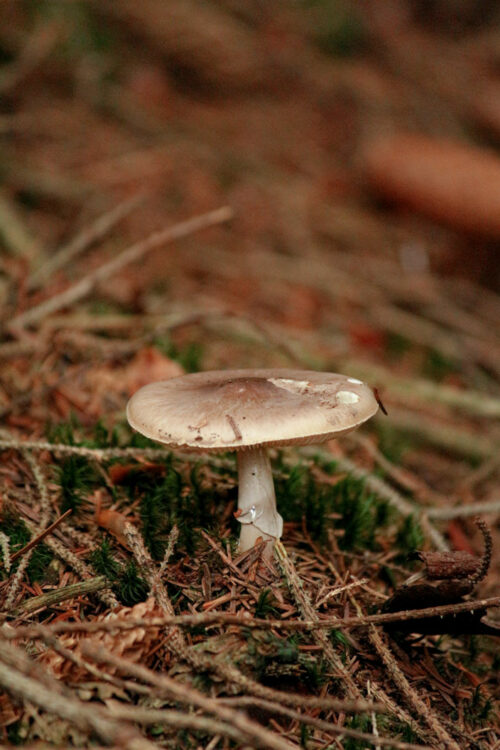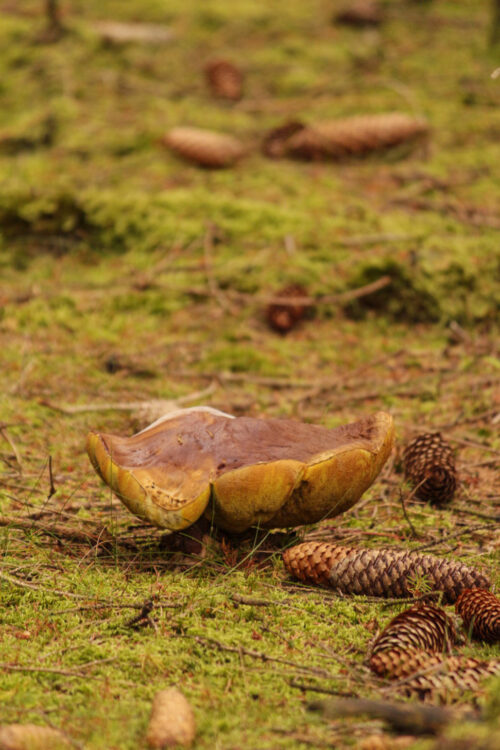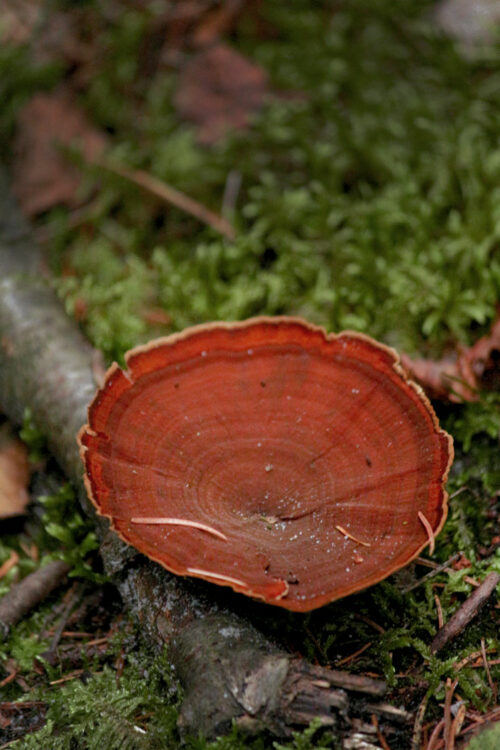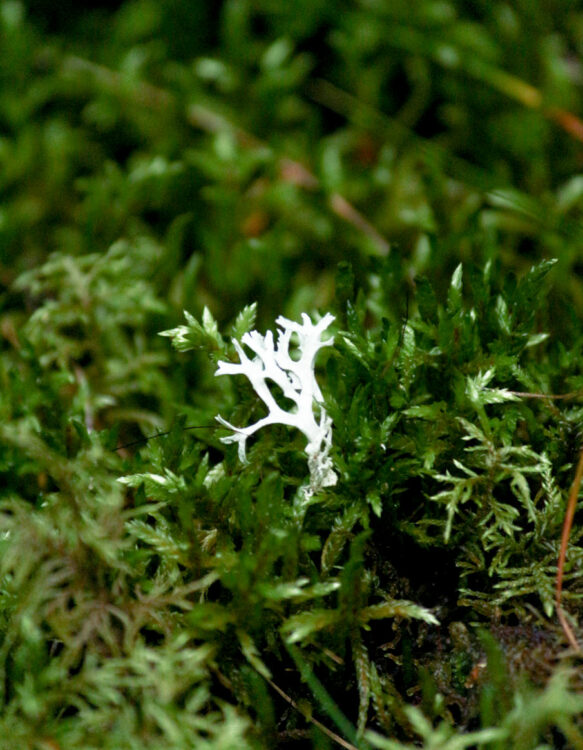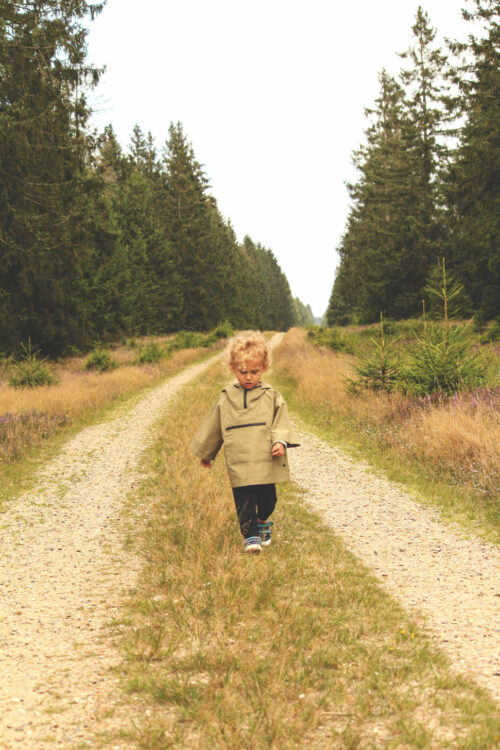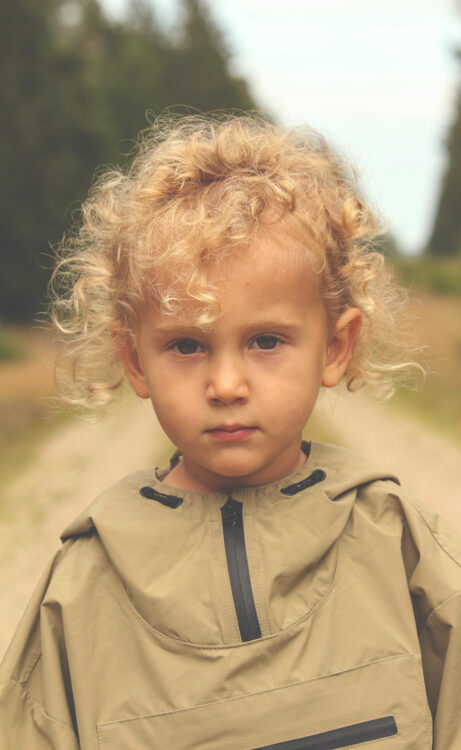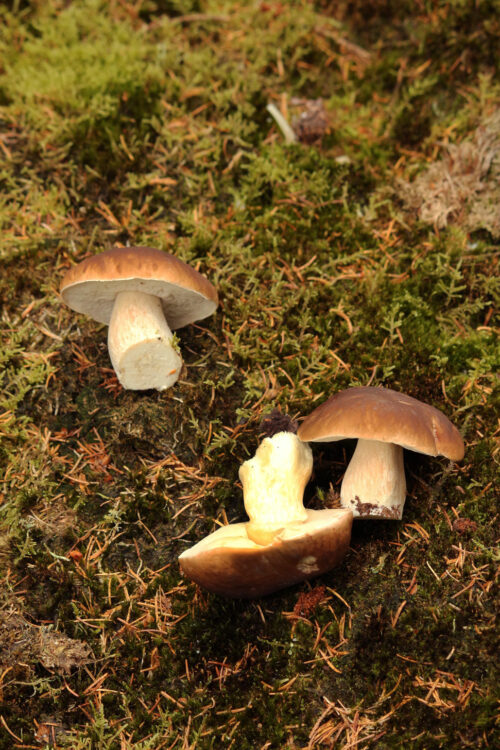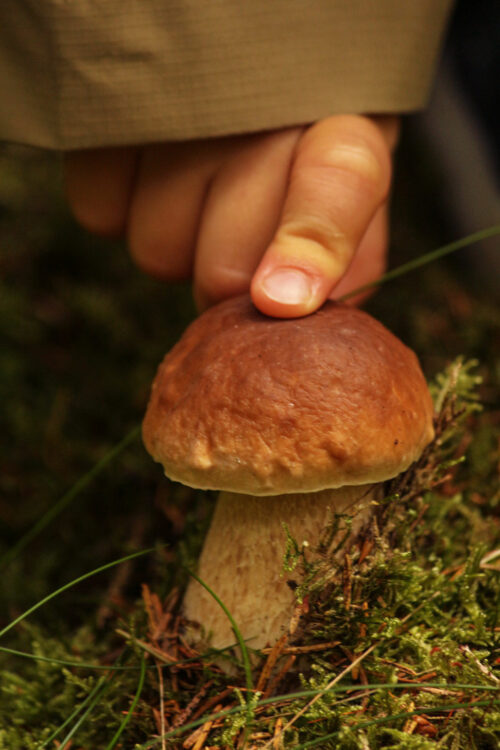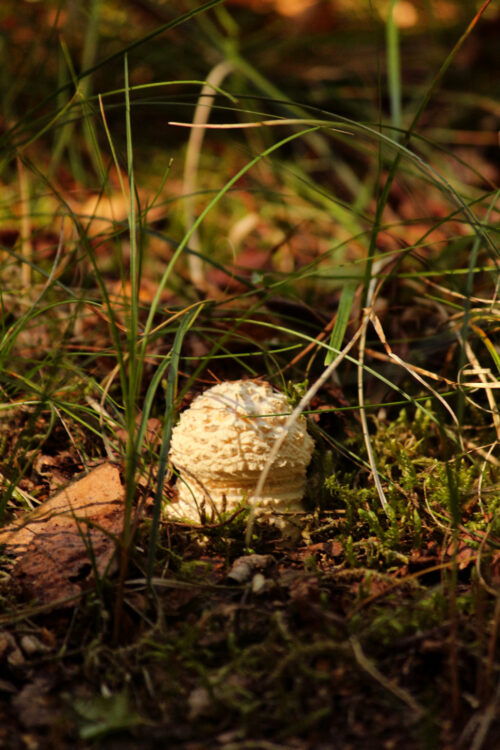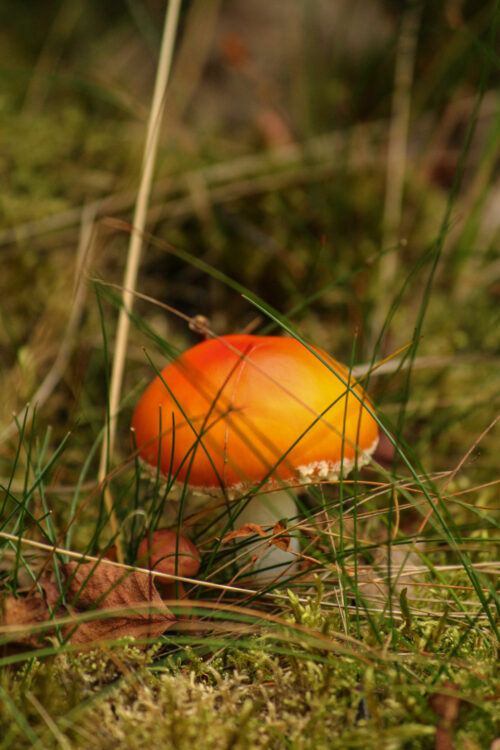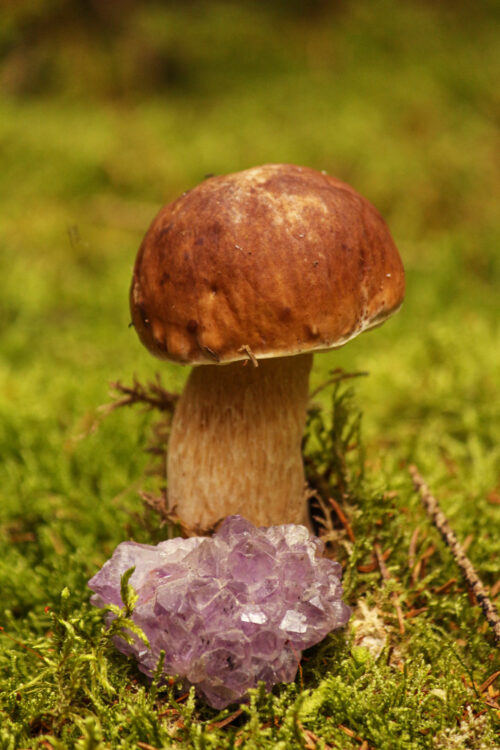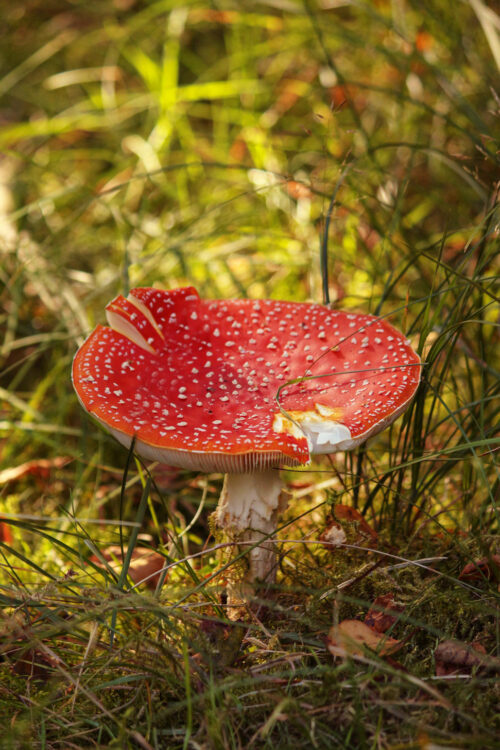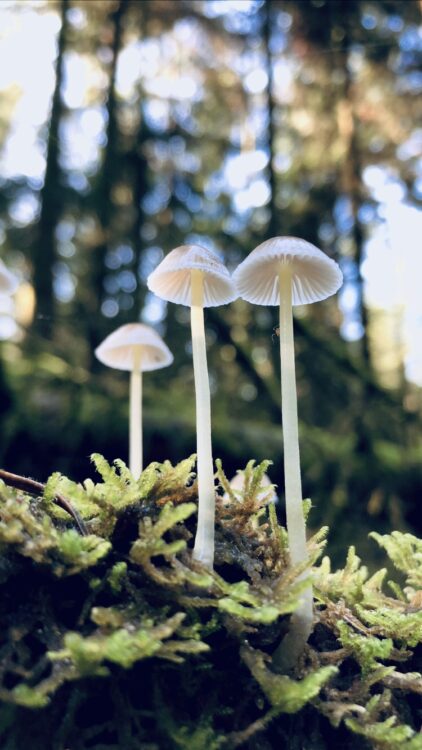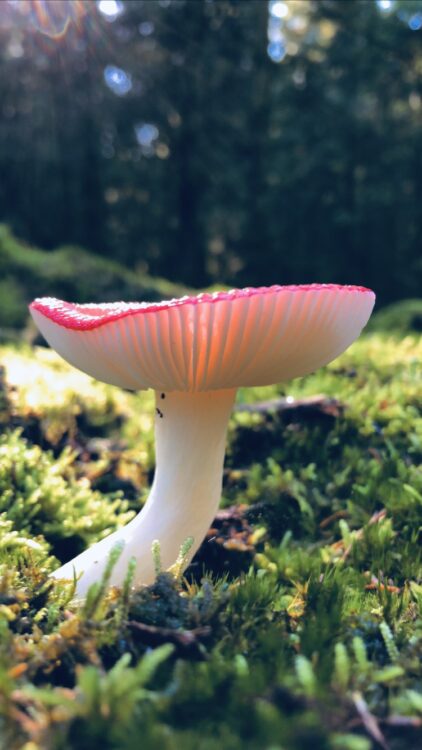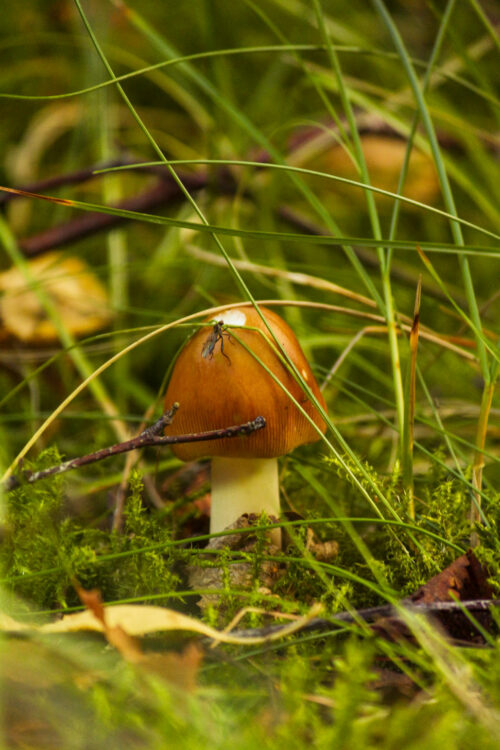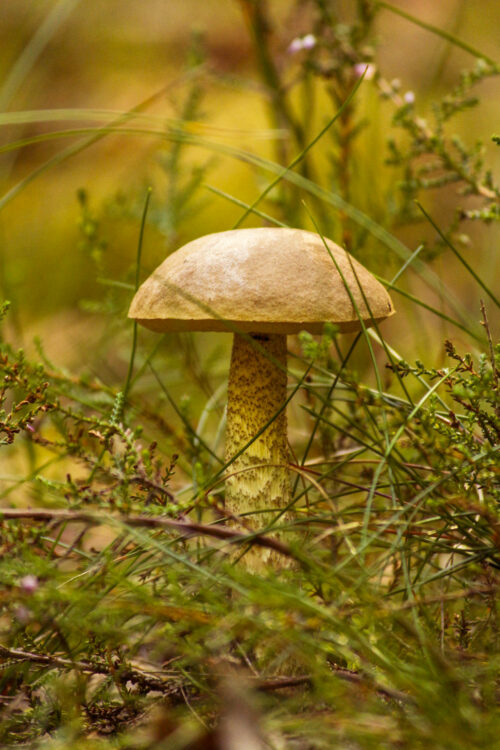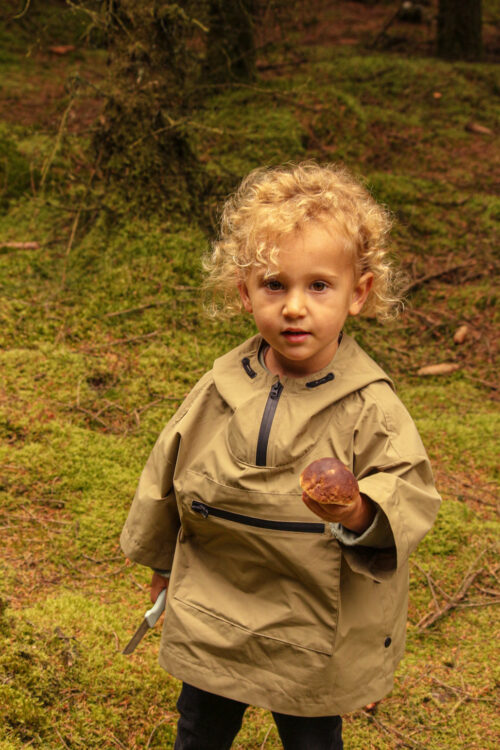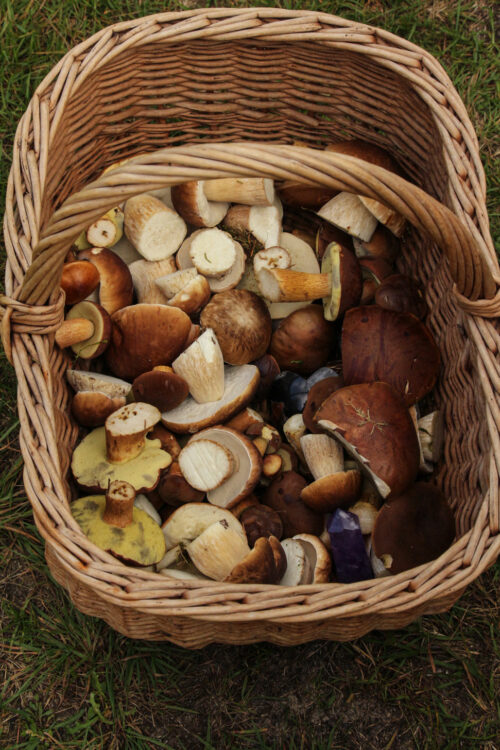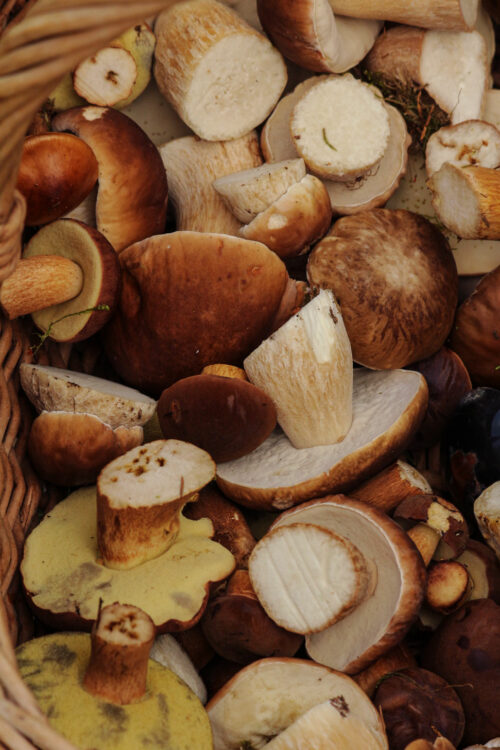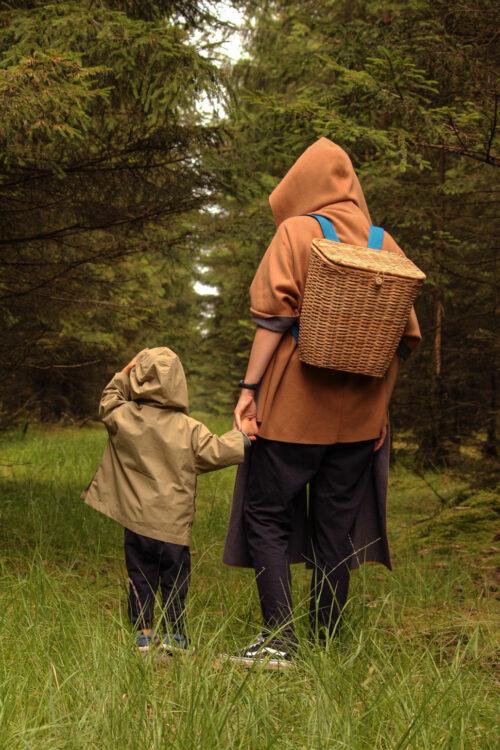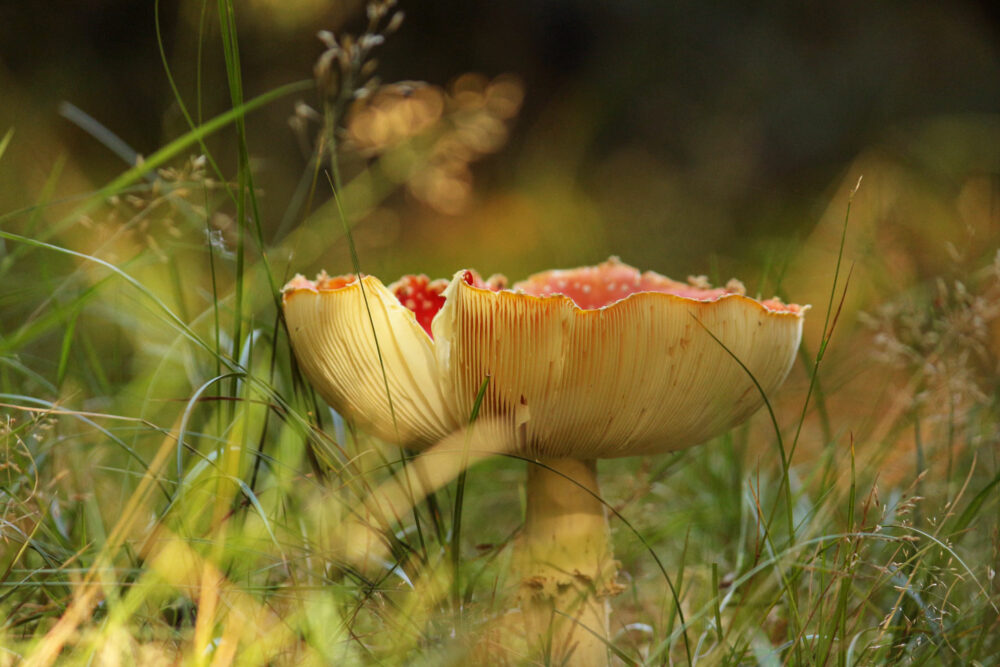 mushroom picking
Final words 
We enjoyed every part of our adventure. Yes, we had some little moments when Arun lost his patience, but we managed to bring his focus back when we switched the search from mushrooms to slugs. Not a cute switch, but hey, it worked. So, why not keep the count of the white and brown slugs in search of delicious mushrooms?
I was a little upset because everywhere I looked, beautiful mushrooms had been eaten just enough to ruin a good picture. Well, the challenges of life. Mushroom photography can be challenging sometimes. mushroom picking
Overall, Arun had a great time searching and finding mushrooms. Luna explored new territories, I got some beautiful pictures, and Christian collected enough mushrooms to cook us several dishes. We experienced great moments.
Have you ever been with your child on a mushroom picking? What kind of outdoor activities do you do with your children? Please share your thoughts with us so your adventures can inspire us. 
Remember to love yourself